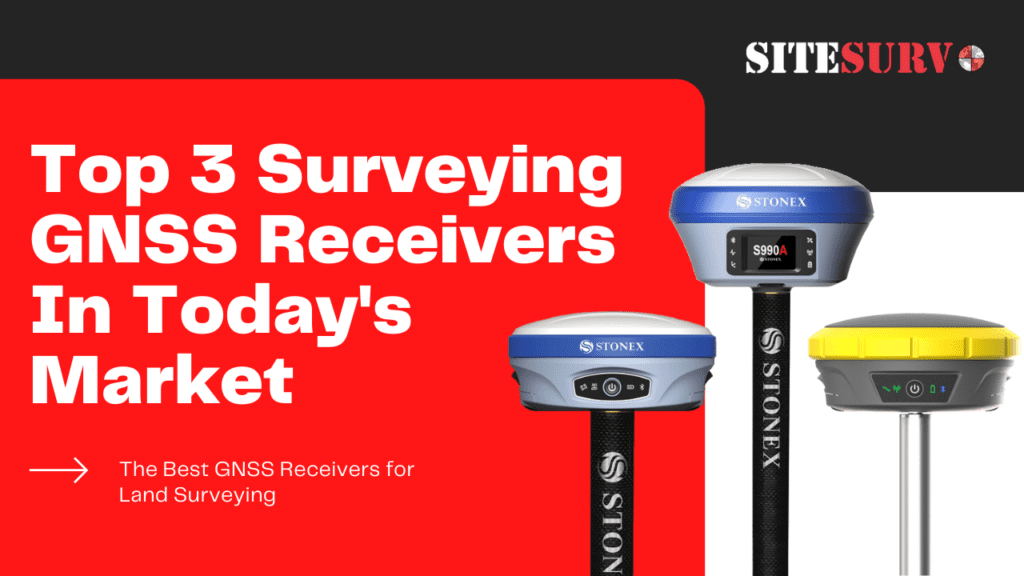 Having a good GNSS receiver is key to getting accurate measurements and shaving on-site work time off. With a multitude of brands and models to choose from, it can be difficult to find the GNSS receiver that best fits your needs. To help with this, here is a guide of the top 3 GNSS receiver models that find the perfect match for the level of quality you want and combine great quality with an affordable price.
3. Geomax Zenith60 Pro GPS Rover Receiver: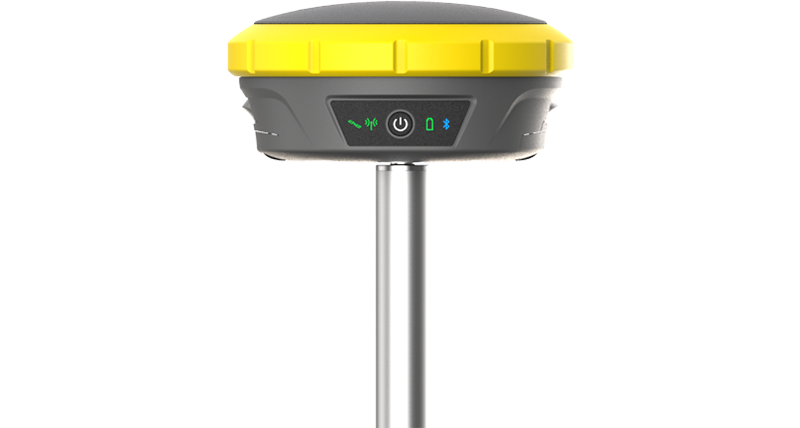 To start off with number 3, we will first look at the Geomax Zenith60 GNSS. While the Zenith60 has some shared features as the other units on this list such as the Inertial Measurement Unit (IMU) technology and it is resistant to electromagnetic fields, it does have some very important features that are unique to it. Two of the most important aspects of the Zenith60 are its X-PAD field software and its calibration-free capabilities.
The X-PAD software is the result of Geomax listening to their customer feedback and designing a software based off of those ideas. The X-PAD seamlessly connects every step of the workflow to help reduce the time and money that a job could take. Not only is the X-PAD able to seamlessly integrate into multiple devices, but it is a simple to learn software and does not require any special training even though there is training available should you want it. There are several different versions of the X-Pad so that you can find the one that suits you best.
For most GNSS units, when you want to use a tilt function you need to spend time making sure that your pole is level which can be very time consuming. With the Zenith60, that is a problem of the past. The Zenith60 is calibration free which means that you only need to rock it back and forth to activate the tilt function.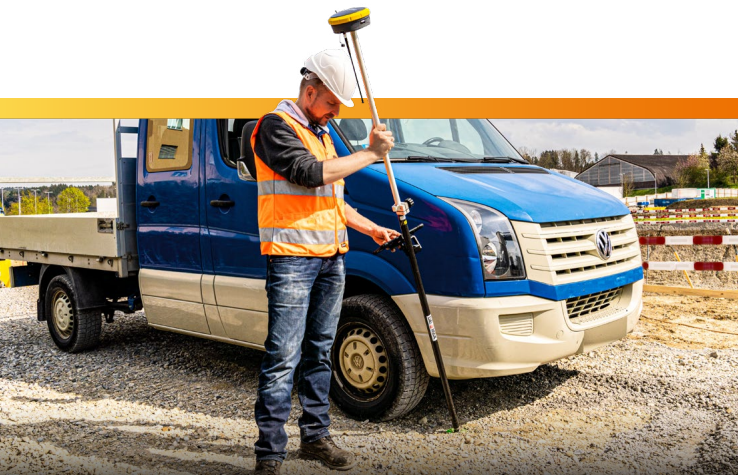 If you are looking for a customizable GNSS receiver to not only fit your needs, but to also save you precious time then the Geomax Zenith60 is for you.
2. Stonex S850A: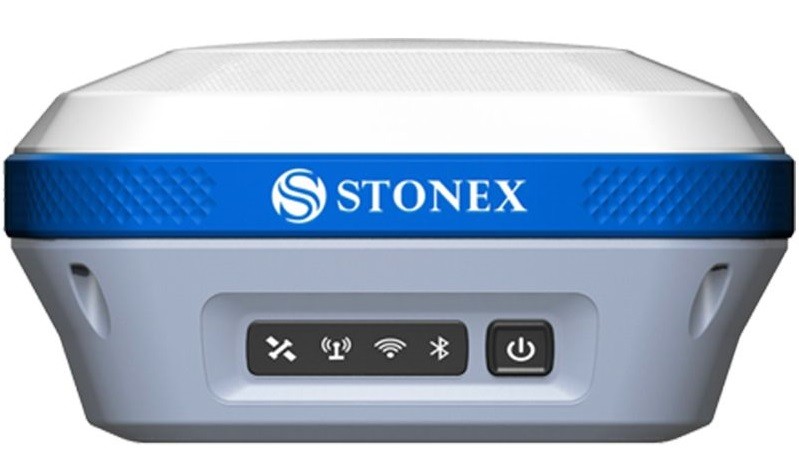 In 2021, Stonex re-released the S850A and added several improvements to it that has positioned it as one of the best GNSS receivers out there. The new S850A boasts impressive features such as the new IMU system, aRTK, and a 800 channel GNSS board which supports a variety of satellite constellations.
Sometimes when you're on a jobsite, you'll encounter areas that are difficult to reach.  That is when having a GNSS receiver with a tilt function is vital as it allows you to take a point that you may not be able to stand directly over.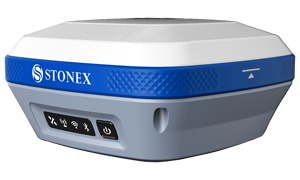 Due to the Inertial IMU technology, your time spent taking points can be reduced by 40% with its ability to take tilted measurements up to 60° with speed and precision.  IMU technology allows 2 cm accuracy at 30° and 5 cm accuracy at 60° without the issue of potential electromagnetic disturbances.
When working out in the field, oftentimes when you lose the connection with the RTK correction source the receiver won't be able to continue taking points.  However, with aRTK the S850A can continue to work and take precise positions for up to 20 minutes after connection is lost.
Having access to as many channels as possible is important, that is why Stonex has implemented 800 advanced channels into the S850A.  It also comes with access to a multitude of constellations such as GPS, GALILEO, GLONASS, BEIDOU, QZSS and IRNSS free of charge!
The Stonex S850A offers great accuracy with a multitude of features that help get the job done, no matter where you are.
1. Stonex S990A: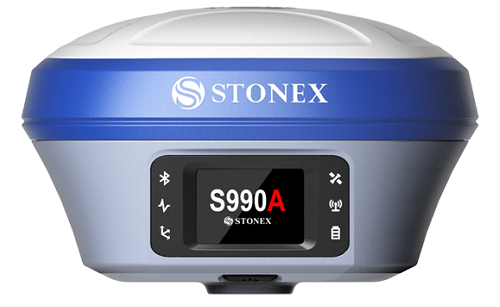 Labeled as the most performing GNSS rover receiver, the Stonex S990A unquestionably sets the standard for surveying GPS at a new level.  Though it retains many of the important features of the Stonex S850A, the S990A adds several improvements and additions.
Some extra features that both of these Stonex GPS also come with are three months of Atlas H10 RTK for free and a three year warranty.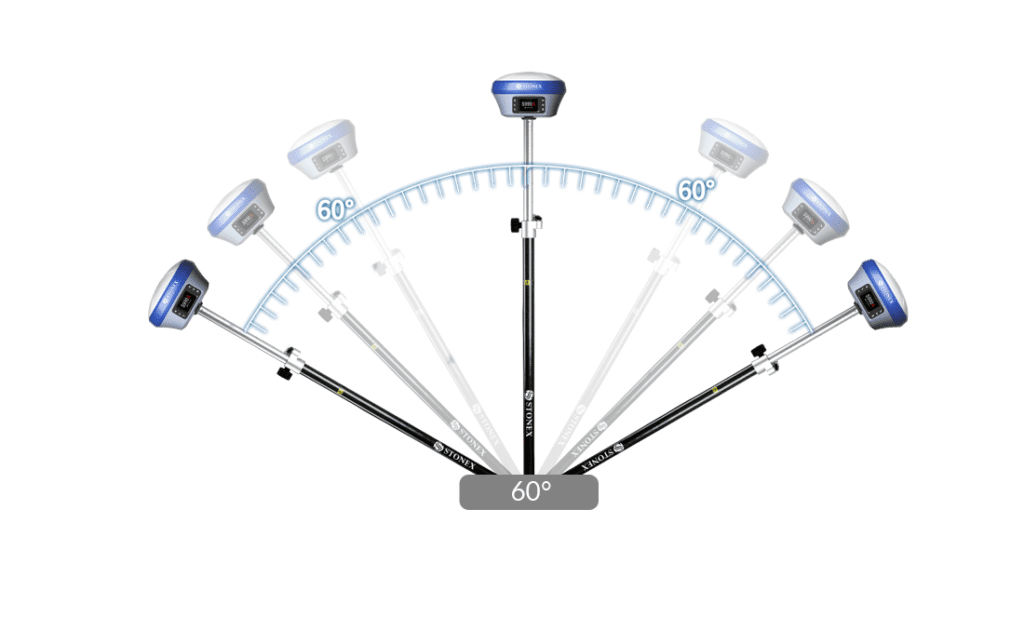 The Atlas RTK is a subscription service that has three different levels, with the H10 being the best and most accurate. Atlas is a global precise point positioning system that removes potential GNSS errors that are delivered through L-band satellite, no RTK base station or network required.  The H10 version of Atlas offers an accuracy of 8cm 95% (4cm RMS).
While the S990A has many of the benefits of the S850A, what are some features exclusive to it? For starters, the S990A has an impressive 32 GB memory. This is a significant improvement to the S850A which only has 8 GB. Another area of improvement that the S990A provides is in the battery life.  While the S850A has a battery of up to 9 hours, the S990A can last up to 10 hours. The S990A is also the only GNSS receiver that has earned the certification of MIL-STD 810H, which is the highest level of MIL Certification which puts its reliability and durability to the test.
When it comes down to all around quality, you'll be hard pressed to find a better GNSS receiver than the Stonex S990A.
For more information on these GNSS receivers and to see their prices click on the links below.